Sahel's Fat Fingers Serves Major Americana Vibes
This new seaside eatery will take you back in time to 1960s New York City.
Fat Fingers, the new kiosk in Sahel's Stella Heights, looks like it came straight out of our favorite vintage New York City posters, with the classic street food to match. If Americana queen Lana Del Rey were to come for a dip on our North Coast, this is definitely where she would go to get High by the Beach.
This eatery looks like it came straight out of our favourite vintage New York City posters, with the classic street food to match. Fat Fingers serves up your basic greasy NY street dishes made with excellent ingredients, including premium quality hot dogs, fresh toppings, and homemade sauces.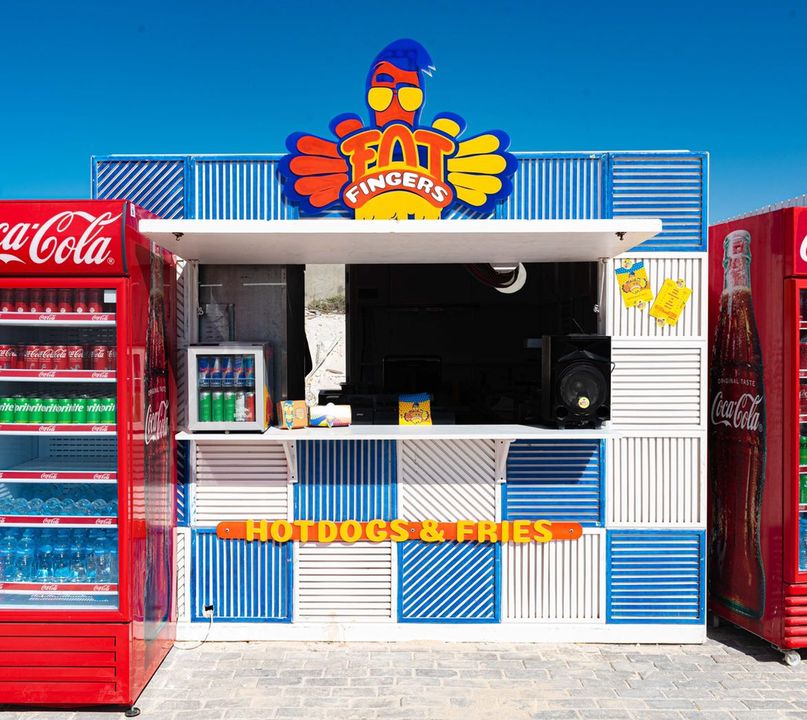 After stumbling across a vintage secret recipe book for hot dogs and fries, this group of friends realised they had struck gold in their pursuit of happiness via food. They spent hours curating a menu that would make any Air sign cry and succeeded in channelling the olde world American charm through their quaint Instagram-able packaging.
Fat Fingers serves a menu that mainly consists of two items, hot dogs and loaded fries, but they offer a series of classic and hot takes on both items using their range of toppings and sauces. Choosing from their menu is truly a Heruclian task, seeing as the abundance of options triggers a Pavlovian response in our hungry brains. Thankfully, the Fat Fingers team has a suggestion for us. "We recommend trying our Sloppy Joe and Texas fries. This combination will launch you through time and space, halting at a retro hot dog cart in 1960s NYC," Fat Fingers tells #SceneEats.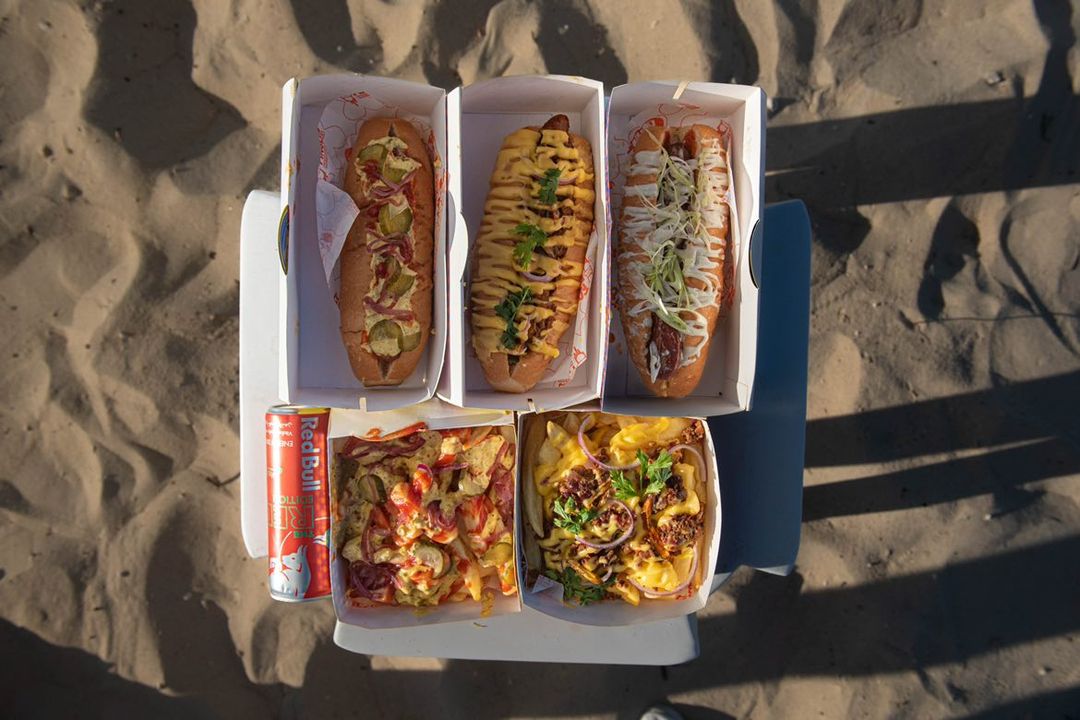 The (Fat) Finger-lickin' good spot creators spilled some tea, promising that they'll be, "spreading fun and yum all over Egypt soon!" In the meantime, make sure to stop by their cute kiosk at Sahel's Stella Heights.